There's no other project in Prahran like East Village
Peter Mitrevski established Prince Corporation with a vision of creating innovative development projects which shape the way people live and this concept is epitomised at East Village in Prahran.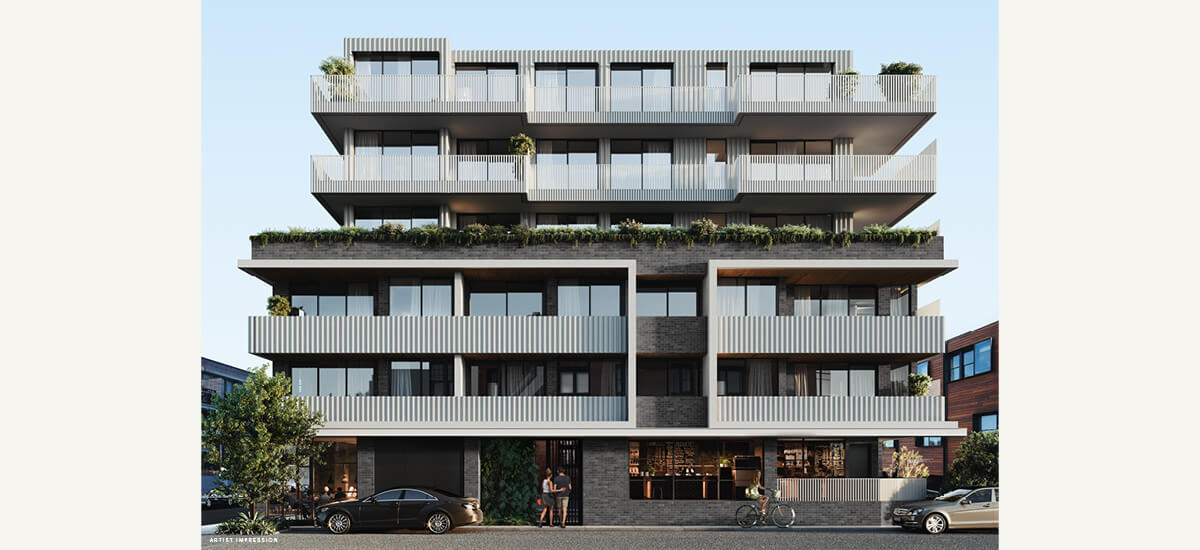 Comprising just 16 apartments, East Village is the only boutique project of its kind in Prahran. Carefully designed by Ewert Leaf, each home features an array of premium high-end fittings and fixtures and neutral colour palettes.
"East Village was designed to encapsulate modern living — visually, architecturally and functionally," says Toby Ewert from Ewert Leaf. "Depicting strong linearity and a restrained aesthetic, it balances style with comfort and luxury with liveability, so that those who live here can enjoy a refined living space that still holds an inherent sense of comfort and home."
The interiors are as much about flexibility as they are about balanced sophistication. Avoiding design trends which tend to come and go, they've been purposely made to be interpreted by the individual.
From full-height windows and studies in the master bedrooms to engineered oak flooring and Miele appliances, the development team has truly considered every element of luxury living.
A gas fireplace in the living room and elegant timber joinery create a polished yet warm aesthetic. The lounge area connects to the kitchen where residents can enjoy functionality as well as beauty thanks to the natural stone benchtops and a Miele gas stove top, built-in microwave, oven, and the addition of a fully integrated fridge and freezer.
While the living space and kitchen are open and airy, the bathrooms and bedrooms are private and well defined. From plush 100 per cent wool loop pile carpets to stone finishes and rain showerheads, these are sanctuaries in which to retreat and rejuvenate after the hustle and bustle of a busy day.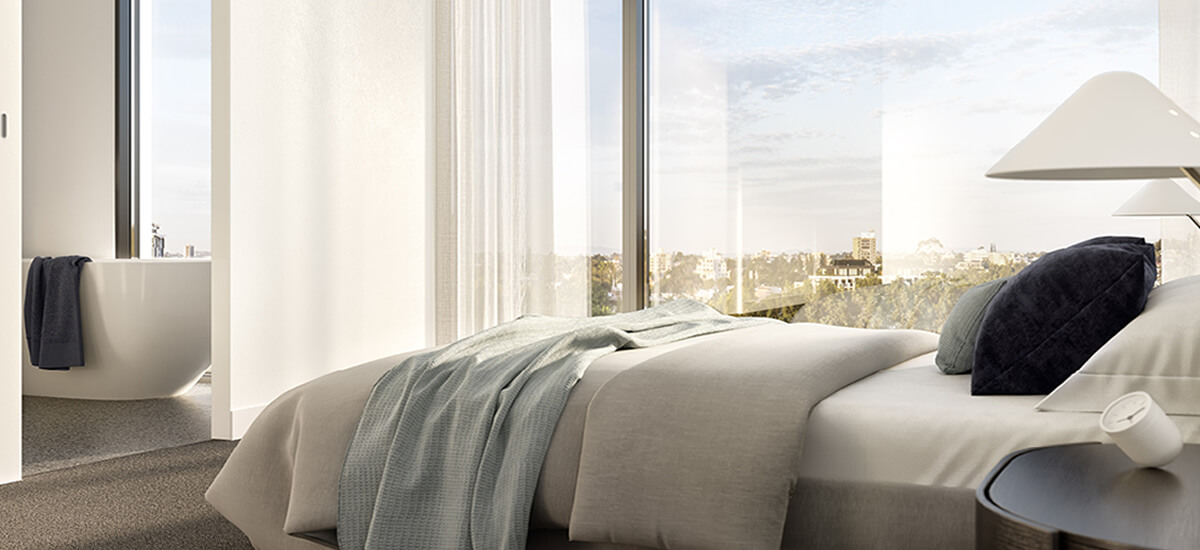 East Village sits in a prime position on High Street in Prahran. The suburb is one of Melbourne's highly coveted residential zones. Hawksburn Village, Windsor, South Yarra, and Armadale are all a short stroll away and an extensive range of retail and dining opportunities exist at the project's doorstep.
Prahran is well-loved for its mix of heritage icons, contemporary flair and eclectic range of offerings. The historic Prahran Market is just over Chapel Street. From pantry essentials and specialty foods to fresh produce and decadent treats, residents can find almost any ingredient here, no matter how rare or unusual.
When it comes to fashion, Hawksburn Village is minutes away by foot. Favouring quality over quantity, there is a small yet exclusive selection of boutique clothing outlets to choose from. Bassike showcases understated pieces while Flannel and Husk sell the latest collections modelled on European elegance.
Nearby, Windsor has established itself as a prominent foodie's hotspot. Innately cool yet entirely welcoming, the suburb's buzzing energy is unrivalled. It's home to iconic restaurants like Mr Miyagi, Hawker Hall, Morris Jones, Tipico and Tokyo Tina, as well as a variety of lively pubs and contemporary bars.